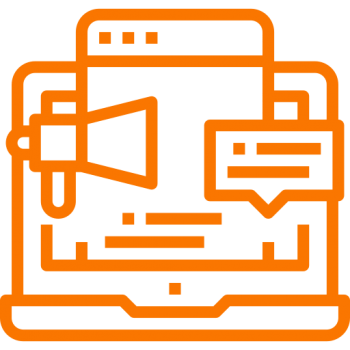 SOCIAL MEDIA MARKETING
Social Media Marketing services provided by the Surrey Geeks are amongst the efficient ways to reach wider prospects and targeted customers. We market your business over social media platforms like Facebook, Instagram, or Twitter which makes your audience get the relevant information from your page, which in turn proves beneficial in converting social media leads to sales.
Audience Engagement
Brand Listing
Advertising
Increased Traffic
CONTENT MARKETING SERVICES

The first step that our social media team takes is to devise a strategy on how to proceed with the social media marketing for your business. The goals are to increase the traffic, brand awareness, bring in more engagement and sales and the platforms for marketing are decided based on the idea of your business. Lastly, the content that has to be posted on social media is created by keeping in mind the targeted audience as well as the end goal of your business to get a more engaging audience for your social media.

The sharing of blogs, posts, or videos on the social media platforms is known as the publishing of the content and by being present on the social media you give the chance for the future customers to find you.And, the planning of the content needs to be done ahead of the time while making the content to be engaging in order to expand the reach of your business. Make sure the time and frequency of the content posted on the social media is synchronized.

With listing and engagement you get to know the conversations happening about your brand because when you are consistent on social media, people will start noticing your brand and tag you in posts. Keeping a track of all these activities is necessary because if they are positive it will help you in boosting up the standards and if they are negative then there is always a scope for improvement. Listing and Engagement is highly efficient in keeping a track of your social media presence.

We use a wide range of social media analytics tools to keep a track of in-depth analytics of your social media performance. And, the advertising aspect of social media will give you a wider landscape of audience to target and you can also specify for whom do you exactly want to display your ads to. We can create targeted audiences based on demographics, behaviour, and interests.