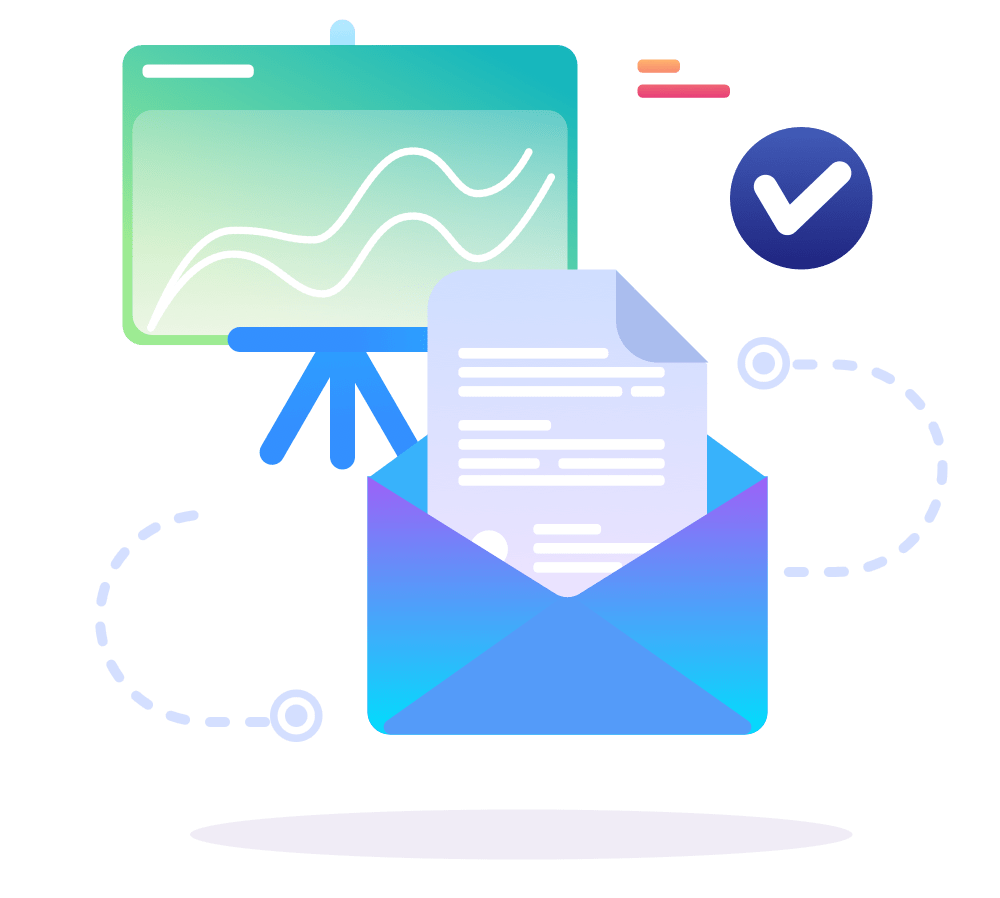 EMAIL MARKETING
With email marketing, we provide a trusted and reliable way of communicating with the targeted audience and make them aware of your brand. The email marketing services are sure to boost up your sales cycle and the emails that we send to the targeted customers will be created in a format that compels the customers to buy your products. Also, we can go for the email automation through which the emails will automatically be sent to the customers within a period of time.
Lead Magnets
Advertising Campaigns
Sales Boost
Targeted Audience
Strategies for Your Marketing Emails
Improving your email marketing campaigns involves many moving parts including reliable email list management, robust deliverability practices, and of course, the responsive email design and the content itself.

The initial step that we follow is to create an email marketing strategy which is strictly according to the idea of your business and for the promotion of your business. After researching about the audience, we will come up with a targeted audience which will be the best to convert the leads to sales. After this, a content strategy which will be for the content that will go inside the email will be made to add more value to it. The time and frame when the emails will be sent and lead progression will be determined henceforth.

A strategy to create as well as develop your email list according to your business will be made after the marketing strategy. The inclusion in this is the creation of lead magnet like offers or information exchange that compels the audience to share their email address to get that offer or information. It is one of the most efficient ways to get the email address and know about the targeted audience for your business because this will determine the people who are interested in your business ideas

The most rapid way to grow your email list is to market and advertise the lead magnets and to do so we will use the social media marketing services as well as the search engine advertising services which in turn will bring in more subscribers to the social media platforms of your business. The traffic generated from advertising will be made to go on a landing page which will get their emails for further marketing.

MAINTENANCE OF EMAIL LIST
We always perform the routine maintenance of the list and one important aspect of that is to remove the uninterested or unengaged subscribers from the list because this leads to the negative impact on the email deliverability. The reason behind this is that it might lead to spamming, so it is necessary to remove unengaged subscribers.