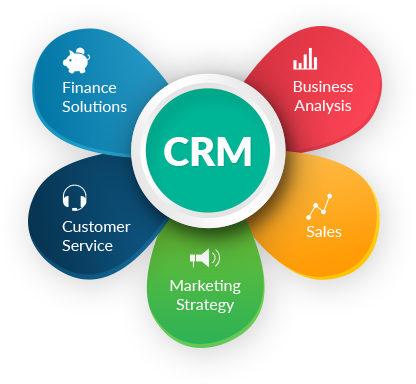 BUSINESS CRM
Through CRM one can improve the quality and consistency of the relationship of your business with the customers and also gain the loyalty of the customers. And, as your company will rise in growth, the databases of the customers will also start to grow which makes the streamlining of the communication with both existing and potential customers a tough nut to crack. Using CRM software is the perfect rebuttal to solve all these issues.
Customer Satisfaction
Tracking of needs
Retention power
Increased Sales
Smarty CRM will add transparency and efficiency to your business
KNOWLEDGE OF THE CUSTOMERS
No matter how much one denies that just contact storage is not enough to go for CRM softwares, when you have all your contact information of both the potential and existing customers, the process of marketing and advertising is facilitated in its entirety. Also, with the use of CRM softwares you can have the storage of all the activities, be it customer service requests or orders. In general, it helps you in knowing the demand of your contacts and also the type of contacts you have.
Every work when divided seems much easier, the same is the work of CRM software. It allows you to segment your contacts based on both criteria and categories, which eases the task of making the concentrated list of customers. With segments, you can have the liberty to run marketing campaigns which are customer specific while keeping the track of the sales growth and the lead conversions. In a nutshell, you can differentiate between the potential, existing, and no-interested customers.
Having many customers and not being able to retain the relationship with them, causes a negative impression. Customer Retention is equally crucial as gaining new customers. With CRM softwares you can easily get reminders about the appointments with your existing customers and also it is automated to send follow-up emails to the targeted customers. It can also remind you about the customers who have not been in touch for a while, and check on them with a follow-up email.
NEEDS ARE ANTICIPATED BETTER
When you have the information about a person's buying habits, you will know exactly when and how to pitch in. CRM softwares gives the sales team to modify the sales based on the history of the interaction of the customers with your business. This helps you in analyzing the customer and working more on the offers to be given based on their specific buying habits. All in all, CRM will help you in giving your customers a better experience with your business.
Our mobile app development agency provides 24*7 support & maintenance even after the app is launched. Whenever, you want help we are always there for you. Simply contact us and we will solve all your queries. Moreover, we also ensure that your application runs smoothly and consistently by providing periodic maintenance.